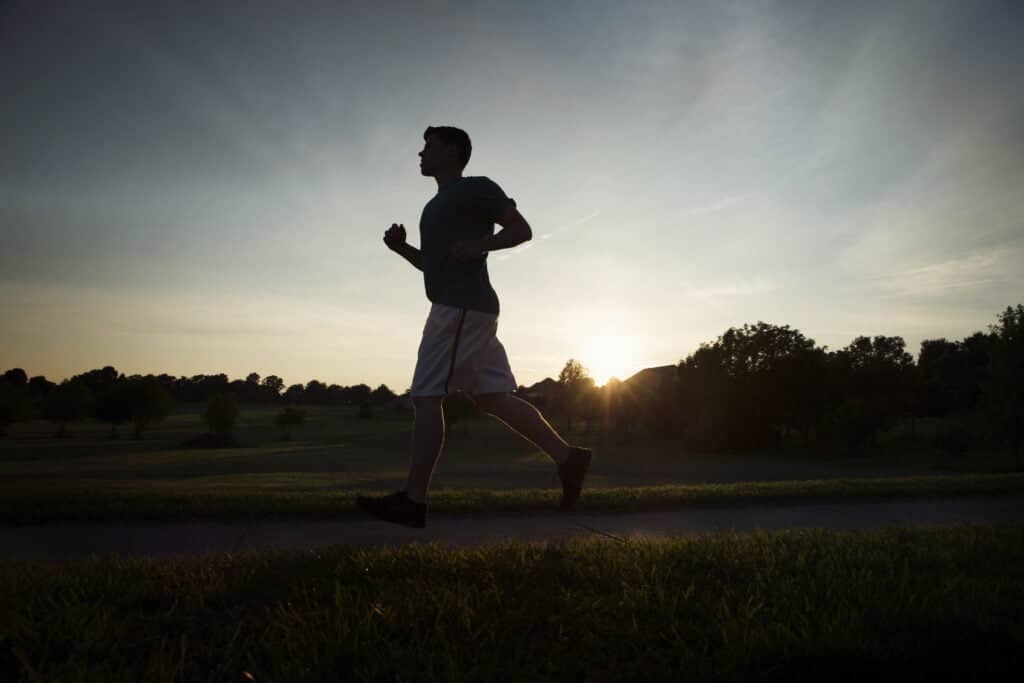 AO: Olympiad
BeatDown Date: 05/02/2022
PAX:
Number of Pax: 7
Pax Names:
Fish n Chips, Silver Bullet, Top Hat, Startup, Wheezy, Atlas, Casket
Number of FNGS: 1
FNG Names: Bob Ross
QIC: Casket
Introduction
As my thoughts continue to be turned like flint toward GrowRuck, even the Beatdowns seem ever more important. Let's make the most of Monday, getting the week off right with a Beatdown which helps you understand the Spiritual parallels of Exercise, Nutrition and Rest.
Warm-O-Rama
Everything had to be in the Pavillion due to Thunderstorms.
20- Arm Circles
20- Abe Vigodas
10- Inchworm Merkins
The Motivator
The Thang
The Thing- 25- 30 Min
There are 3 major components to Training. Nutrition, Exercise and Rest. They are all inter-connected. We are not professionals but we encourage everyone to make sure you are not only working your bodies in these Beatdowns and training, but you are getting Rest and good Nutrition. There is a parallel to the Spiritual Life too. God allows trials into our lives which are challenging. This is like a Beatdown. If we have been giving ourselves good Nutrition (God's Word) then it will help us in our days of trials. And Rest is important to pause and allow God to speak into our situations.
James 1:2-4
2 Consider it pure joy, my brothers, whenever you face trials of many kinds, 3 because you know that the testing of your faith produces perseverance. 4 Let perseverance finish its work so that you may be mature and complete, not lacking anything.
The PAX heard a Scripture (Nutrition), did an Exercise and then we did a 10-count (Rest). Instead of running, we did Bear Crawls around the perimeter of the Pavillion in between each exercise.
#1. Before they call I will answer; while they are yet speaking I will hear. Isa 65:24
20- Burpees
#2 He heals the brokenhearted
and binds up their wounds. Psalm 147:3
40- Big Boy Sit-Ups
#3 Be strong and of good courage, do not fear nor be afraid of them; for the Lord your God, He is the One who goes with you. He will not leave you nor forsake you." Deut 31:6
50- Air Squats
#4 18 "I will not leave you as orphans; I will come to you. John 14:18
20- Merkins
#5 11 For the moment all discipline seems painful rather than pleasant, but later it yields the peaceful fruit of righteousness to those who have been trained by it. Hebrews 12:11
40- Flutter Kicks
#6 9 But as it is written: "Eye has not seen, nor ear heard, Nor have entered into the heart of man the things which God has prepared for those who love Him." 1 Corinthians 2:9
40- Apolo Antons
#7 13 No temptation has overtaken you except such as is common to man; but God is faithful, who will not allow you to be tempted beyond what you are able, but with the temptation will also make the way of escape, that you may be able to bear it. 1 Corinthians 10:13
20 Angle Grinders
#8 Do not be surprised at the fiery trial when it comes upon you to test you, as though something strange were happening to you. 13 But rejoice insofar as you share Christ's sufferings, that you may also rejoice and be glad when his glory is revealed. 1 Peter 4:12-13
50 LBC
5- 10 minutes of Mary- rotating
Alternating between PAX
Circle of Trust
We got to share a few real-life examples of how Trials in life proved to be an opportunity to develop strength and apply God's Word. We got to welcome Chance Snider (F3-Bob Ross) who was a fantastic addition to the PAX. We pray he will find F3 a place of growth and refuge.
We talked about Grow Ruck and prayed for those in need of prayer.
Naked Man Moleskin
8 PAX renounced the Fart Sack, the Thunderstorms and the voices in their head telling them not to Post this morning. We pressed into Trials, fortified by the Word and some moments of Rest and Reflection. It was worthwhile and glorifying to God.