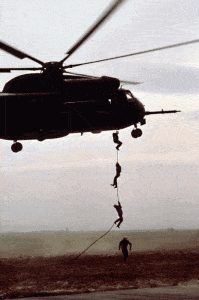 AO: BlackOps
BeatDown Date: 04/09/2021
PAX:
Number of Pax: 10
Pax Names:
Yazoo, Wonka, Doughboy, PETA, Huckleberry, Fish n Chips, Picket Fence, 57, Badger, Nomad.
Number of FNGS: 0
FNG Names: n/a
QIC: Nomad
Introduction
Dropped in to the final BlackOps site this week. Badger made the group aware of Doughboy's birthday today so we had to find a way to celebrate…
Warm-O-Rama
Disclaimer – I'm not a professional so modify as needed.
SSH (20)
High Knees (20)
Abe Vigota (20)
Motivator (10 – 1) – As is customary at a Doughboy beatdown, YHC lead the Pax in a motivator to help Doughboy ring in the ripe old age of 42. There was a smile on Doughboy's face that could be seen, even in the gloom.
Monkey Humpers (10)
The Thang
***2 rounds of 24 of each exercise today to commemorate F3 NWA turning 2 years old***
Mosey to the covered pavillion/patio. Thanks to Huckleberry for finding the light switch to brighten our workout.
2 rounds – (24) incline merkins, (24) freddie mercurys
Mosey to the cement knee-high wall by the pond.
1 round – (24) step ups each side, (24) decline merkins.
2nd round modified- (24) dips, (24) decline merkins.
Indian Run around the side of the BCC and back to the hill.
2 rounds – (12) burpees
Mosey to the front entrance of the BCC
2min 40sec of wall sits for the 24 months of F3NWA
Mosey to the Tennis Court
2 rounds – Agassi's
Mosey to the warm-a-rama location.
Partnered up 240 big boi situps to finish.
Circle of Trust
Count-o-rama (10 pax)
Name-o-rama
Announcements-
Today was the last BlackOps site of the week and there was discussion around keeping a BlackOps going 1x per month for a mystery site.
Huckleberry/Yazoo are leading the 2year anniversary convergence tomorrow to finish out our celebratory week.
After the beatdown tomorrow, we'll go straight to Cynthia Posey's house to help with the sorting/yard work. YHC will be bringing yard equipment and CFA platter/big jug of coffee for the group and Cynthia.
End with prayer- Prayers for the Posey family and for us to be good leaders to finish out the week.
Naked Man Moleskin
Final Shout out for Doughboy's birthday.
Big thanks to Wonka for the tunes to help fuel our beatdown.
Enjoyed the BlackOps this week and YHC hopes it becomes a regular occurrence.
YHC apologizes to PETA/FISHnCHIPS/anyone else for the confusion following him to the flag location. The flag was in the ground at 05:10 but YHC needed to do some last minute reconnaissance that lead right to start time. We did start on time tho!