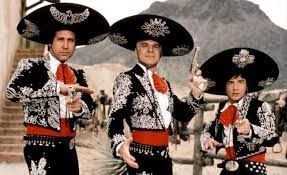 AO: 5andDime
BeatDown Date: 03/25/2021
PAX:
Number of Pax: 3
Pax Names:
Wilson, FNG (Thumper), Nomad
Number of FNGS: 1
FNG Names: Thumper
QIC: Nomad
Introduction
Just 3 today…so PETA no complaining! Started with 2 and FNG Dan met us during the warm-a-rama.
Warm-O-Rama
Mosey to lawn
10 SSH…mosey to pickup Dan
Disclaimer – welcome to F3. I'm not a professional and modify as needed.
10 SSH
10 Abe Vigotas
10 Copper Head Squats
10 Monkey Humpers
The Thang
Mosey to square
7 of Diamonds around the square
7 Burpees
14 Squats
21 Merkins
28 Flutter Kicks
Mosey around square and up Walmart parking garage.
20 Big Boy Situps at the bottom.
Up a flight of stairs.
10 Burpees.
Up a flight of stairs.
11's across parking garage rooftop
1 to 10 American Hammers (4 is 1)
10 to 1 squats.
Mosey down ramp
70 calf raises
Mosey down ramp
Air chairs against wall where we did 2 rounds of each counting to 10 at our own pace. Roughly 1.5 minutes.
Mosey to the start at the other side of the garage. Explanation of "pick up the 6" was in order as we followed Wilson back to the second floor up a flight of stairs and back down. We work as a team and leave no man behind at F3.
Mosey to the end of the alley and did a sprint. Dan/FNG beat out Nomad and Wilson. He's fast!
Mosey to square and went around 15 times.
Ended at courthouse steps and did 2 minute plank.
Circle of Trust
Count-o-rama
Name-o-rama
6 man
F3 naming – Dan was so fast today we had to come up with a name to suit…welcome Thumper!
Naked Man Moleskin
Great to have Wilson back for his first beatodwn since baby was born. Glad that family is doing well. Awesome having you back and way to bring an FNG! Great getting to know Dan and putting in some work with these men today.
Thought it was going to rain but we got lucky. Cool temps and no rain.
Looking forward to having the PAX that are traveling back for beatdowns.