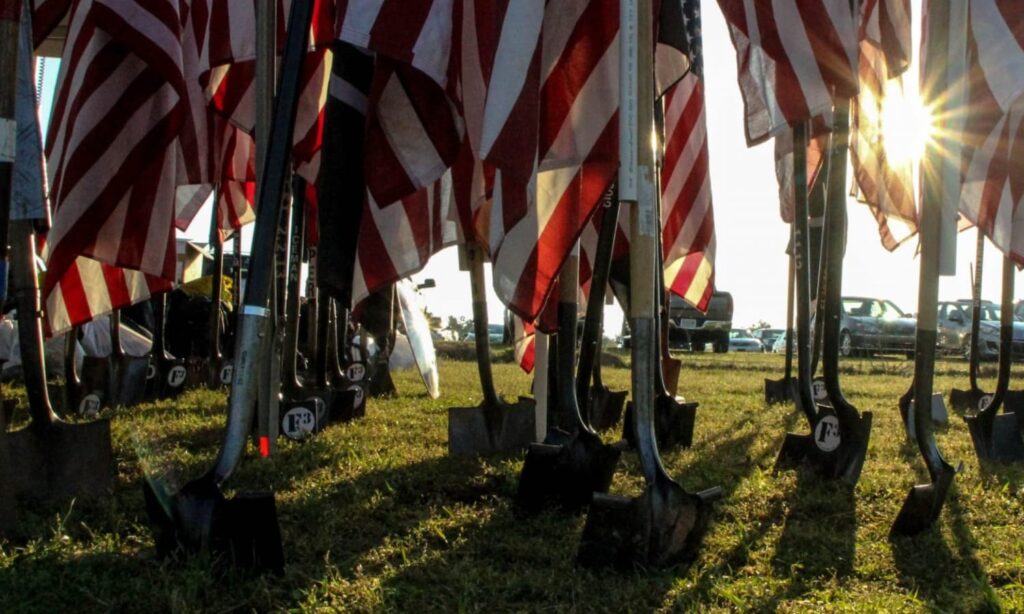 The Return of Huckleberry to the Firehouse
AO: Firehouse
BeatDown Date: 05/25/2021
PAX:
Number of Pax: 17
Pax Names:
57, Yazoo, PETA, Thunderbolt, Knockout, El Chapo, Dutch Oven, Outbreak, Einstein, Tea Time, Markel, Smalls, Mystery Meat, Rev, Badger, Wonka, Huckleberry
Number of FNGS: 3
FNG Names: Rev, Smalls, Einstein
QIC: Huckleberry
Introduction
Mini Q School is in Session.
Warm-O-Rama
Short mosey
Discussed what 3 Fs are
Weed Pickers
Example of calling cadence and the count
Windmills
Discussed the 5 Rules of an F3 workout
Copperhead Squat
SSH
The Thang
Mosey with goal of making it around the church in pearls on a string fashion
21s SSH
Discussed the Sad Clown and being there for the man beside you
Penalty exercise for not completing 21 on point – Lunge 30 yards and back
Discussed that our biggest enemy lives inside our own mind, we are only competing against ourself here.
21s again
Mosey.
Ring of Fire – Hold Plank and 12 Lunges around the horn
Mosey
11s Curb Dips and Side Lunge
Mosey
Bottom Feeders 11s: Mountain Climbers, mosey, Diamond Merkins
Mosey
6MoM with shared Q:
American Hammer
BBS Situp
Bicycles
American Hammer
Protractor
Inch Worm
Circle of Trust
3 FNGs named
Announcements including the Rucking the Pantry on June 5th and a Blackops beatdown on Friday at downtown Rogers new park next to Ironhorse.
Naked Man Moleskin
Great turnout today. YHC was ecstatic to lead these men into pain and back. Firehouse is on 🔥