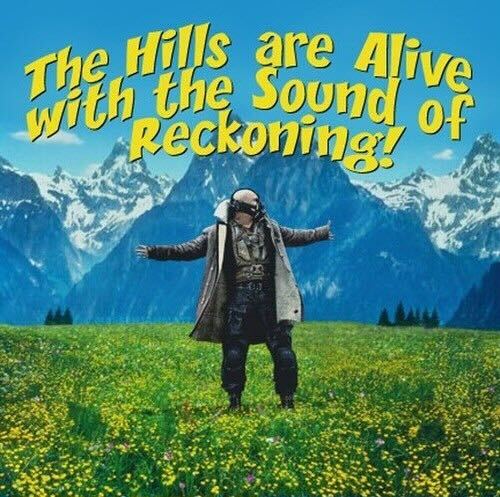 AO: Rotisserie Fields
BeatDown Date: 06/22/2022
PAX:
Number of Pax: 8
Pax Names:
Knockout
Stoner
Geek Squad
Kenny G – FNG
Wingman – From AO Rampart, Knoxville, TN
Pho (YHC)
Number of FNGS: 1
FNG Names: Gus Leutermann
QIC: Pho
Introduction
Disclaimer: I am not a professional…
8 BOTG descended on AO Rotisserie-Fields this morning to see the Hills Come Alive only to turn around and slay them.
Warm-O-Rama
Abe Vigoda (10 IC)
Grass Grabber (10 IC)
Copperhead Merkins (10 IC)
LBAC (Forward/Backward/Ray Lewis/Seal Clap – 10 IC ea)
Michael Phelps (10 IC)
Mini Motivator (5)
The Thang
Mosey to the Pull-Up Bars
Dora: Pax 1 performs the following dynamic exercises/Pax 2 performs static exercises
30 Pullups/low plank under Pax 1 for support
30 Leg Lifts/6" leg lifts
25 Knee Ups/Superman
Mosey to the Hill
Round 1
Welsh Dragon going up the hill/Inch Worm Man Maker coming down the hill (OYO – 10)
• Welsh dragon: Plank, Bear crawl forward 4 steps, do 1 merkin, 1 plank jack, and shoulder taps. Repeat adding 1 rep to each
• Inch worm man maker: bend down, inch forward w/ hands only, 1 merkin, inch forward w/ feet only. Repeat adding 1 rep
Round 2
Superman Merkins at the bottom of the hill/Back pedal up the hill/San Antonio Shuffle (OYO – 10 by 2's)
• Superman merkin: h/r merkin to superman
• San Antonio shuffle: Left Leg Lunge, Right Leg Lunge, Burpee, Plankjack
Round 3
Pax 1 – Angry Iron Chair/Pax 2 Low flutter at the bottom of the hil (50 – 1+1)l/back pedal up the hill/leg lifts at the top (10)
Mosey to the Pavilion
Dips – OYO – 80 CC
• Regular (20)
• Left leg raised (20)
• Right leg raised (20)
• Regular(20)
Circle of Trust
Taps for all those who are traveling and with their personal challenges and uncertainties
Prayers for all of our leaders, frontline workers, military, those who are hurting (mind, body, soul).
Naked Man Moleskin
Thanks for coming out this morning gents and helping me start the day! It was an honor to lead. I'll be back.