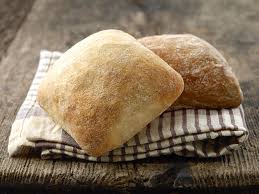 Tabata…Ciabatta…Whatever you call it, you can do anything for 30 seconds.
AO: 5andDime
BeatDown Date: 03/11/2021
PAX:
Number of Pax: 11
Pax Names:
Outbreak, Wonka, 57, Knockout, Stoner, Spartan, Fish n Chips, Yazoo, Picket Fence, Nomad.
Number of FNGS: 0
FNG Names: N/A
QIC: Nomad
Introduction
I'm not a professional so please modify as needed. Do your best today but please let us know if you need medical attention.
Although I'm not a professional, this workout has been scientifically proven to burn over 1,000 calories if you do all 3 rounds. We only did 2 rounds but I've included the 3rd for reference and your reading pleasure of "what could have been".
Warm-O-Rama
10 Side Straddle Hops (SSH)
10 Weed Pickers
10 Abe Vigotas (Read Windmill)
The Thang
Mosey to the Bentonville Courthouse.
During the war, most buildings in town, including the courthouse, were burned to the ground by forces from both sides; they destroyed buildings owned by those they suspected of sympathy with the other side, or to prevent the other side from using the buildings.
Paying respect to this history, we did 25 Guerilla Outlaws (look a lot like Monkey Humpers 🙂 to burn our legs in honor of that memory.
Mosey to the splash park.
****Make each rep your best****
Perform each of the following movements for 30 seconds, and then rest 15 seconds. That's 1 set. Do 3 total sets for each exercise. Complete a cycle before moving on to the next one.
Cycle#1
1. Box squat jump
2. Pushup (change every set: close, normal, wide)
3. Single-leg hip thrust (left) (back against the step up wall, leg 45 degree, push up)
4. Single-leg hip thrust (right)
5. Mountain climber
***mosey to the parking deck because it started to rain***
6. Seal jack (arms go to the side instead of the top)
Cycle#2
1. Drop squat (arms come out and flat while drop down into squat)
2. Blast-off pushup (pushup position, go back into squat position, push forward and back)
3. Bulgarian split squat (left) (leg on step up ledge behind you, single leg squat) ***we alternated and combined #3 and #4 today***
4. Bulgarian split squat (right)
5. Slalom mountain climber (pushup position, legs go together to each side as wide as you can)
6. Burpee
Cycle#3 ***Disclaimer we did not get to this one today…Maybe next time!***
1. Squat thrusters (arms out forward)
2. Pushaway (butt up in the air and push down to head to ground)
3. Lunge (left) (leg out down to lunge and bounce back, no extra steps)
4. Lunge (right)
5. Spider mountain climber (hands down, pushup position, legs come up into lunge – switching sides)
6. Apollo Onos
Circle of Trust
COUNT – O – RAMA,
NAME – O – RAMA,
NO FNG
PRAYER – We closed it out continuing to pray for Picket Fence's sister who is battling ALS. Terrible disease and we know it impacts his whole family during this time. For pax that missed, please keep the Picket Fence Family (kidding, his name is Tony Hoyord) in your prayers. There is power in prayer brothers!
Mosey back to the flag
Naked Man Moleskin
We gave it all we had today men. Great job! Now go out and continue that acceleration…use that momentum…to give it all you've got for the rest of the day. Remember, you can do anything for a determined amount of time so give it your all. You're always able to control the effort you put in, day in-day out! Aye!