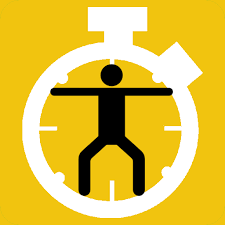 AO: 5andDime
BeatDown Date: 01/11/2022
PAX:
Number of Pax: 4
Pax Names:
Backdraft, Silver Bullet, Fish-n-Chips
Number of FNGS: 0
FNG Names: NA
QIC: Picket Fence
Introduction
You can do anything for 30secs….
Warm-O-Rama
Arm Circles, Weed Picker, Copperhead Squat, Side Straddle Hop
The Thang
Mosey to Splash Pad/Skating Rink…
3 Rounds of 30secs work (amrap) & 15 sec rest
6 exercises per station. 2 Stations separated by a mosey around the block between station 1 & 2.
Station1:
Box Jumps
Merkins
Single Leg Hip Thruster
"" other leg
Mt Climbers
Plank Jacks
Mosey
Station 2
Drop Squat (hands to the ground)
Push Aways (butt in the air – push head to your hands)
Left Leg Lunge – no foot movement
Right Leg Lunge -""
Plank
Apollo Ono's
Mosey back to Flag for 3 min of Mary
Circle of Trust
Prayers for those dealing with Covid, Flu and other bugs circulating this time of year; Dutch Oven and his family; rest of Pax
Naked Man Moleskin
Tabata exercises always a bit humbling but got the blood flowing and warmed us up quick.
Beautiful morning in downtown Bentonville!