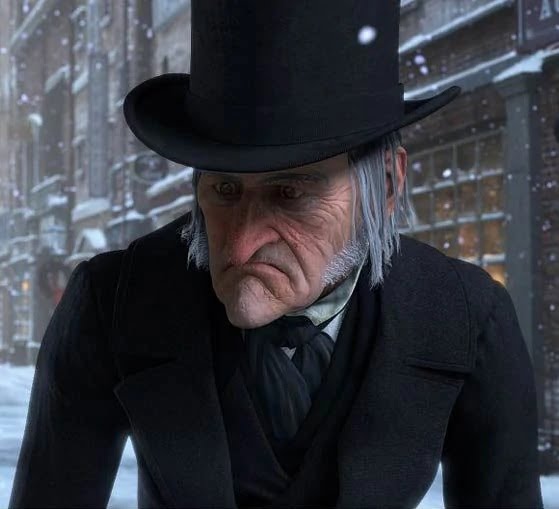 AO: 5andDime
BeatDown Date: 12/02/2021
PAX:
Number of Pax: 11
Pax Names:
Backdraft, Silver Bullet, Fish n Chips, Stoner, Picasso, Seabuscuit, Wonka, Nomad, Two by Four, Atlas, Casket
Number of FNGS: 0
FNG Names: N/A
QIC: Casket
Introduction
It's Christmastime, and Mr. Scrooge is already tired of it. He couldn't be here because he had a date with 3 ghosts. But he decided he would celebrate with the PAX by making them do the 12 Days of Christmas.
Warm-O-Rama
Warm-Up- 5 Min
20- Arm Circles
20 Arm Stretches
20- Weed Pickers
20- SSH
Plank to "Jingle Bell Rock", doing a Merkin everytime you hear Jingle.
The Thang
The Thang- 25- 30 Min (Take Cindy's and Coupons to Walmart Parking Garage)
Each Pax did 12 Reps of these 12 exercises, in between the exercises climbing the stairs from the 3rd floor of the parking garage to the ground floor and back. Use your Cindy for most all of these exercises
12- Merkins
12- Squats
12- Blockees
12- Big Boy Situps
12- Curls
12- Flutter Kicks
12- Murder Bunnies
12- Presses on Back
12- Kettle Bell Swings
12- LBC
12- Tiny Tims
12- Overhead Presses
If finishing before time, start at the top.
5- 10 minutes of Mary- rotating (go back to warm-up area)
YHC thought this Beatdown looked better on paper than in person, as my own Beatdown kicked my butt. But the PAX did great and proved that they are HIM!
Circle of Trust
We talked about the Grow Ruck event next May and to start thinking about how you can support the effort. Also, we brought up the F3 NWA Christmas Part on Dec 16th at 57's house.
For Prayer, we lifted up Picket Fence's family as he lost his sister. Also for Dutch Oven. And lastly, for Picasso who is leading a youth mission event in Fayetteville this weekend.
Naked Man Moleskin
Like Scrooge, we can sometimes feel grumpy, bitter, disenchanted around the Holidays, even those who are Christians. Whenever we feel that way, we need to turn our eyes to Jesus and remember:
2 Corinthians 5:17
17 Therefore, if anyone is in Christ, he is a new creation. The old has passed away; behold, the new has come.
Let His Joy, Love and Peace fill your hearts and your Christmas!