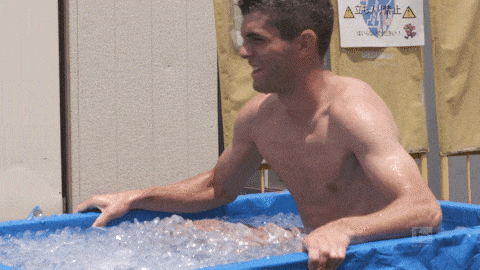 AO: Olympiad
BeatDown Date: 05/16/2022
PAX:
Number of Pax: 4
Pax Names:
Ex-Lax, Pooka, Wheezy
Number of FNGS: 0
FNG Names: NA
QIC: Silver Bullet
Introduction
The coward-ess ("Fatigue makes cowards of us all") side of me (the reluctant Q) was hoping no one would show, and I would just sit in the gloom embracing the lingering day-after pain while enjoying some freshly brewed coffee. As I made the turn into the AO only minutes before 5:30…there were 3 PAX preparing for the beatdown so "game -on" mode kicked in… love you brothers!
Warm-O-Rama
Neck rolls L & R IC
Arm Circles F & B IC
Michael Phelps IC
Weed Pickers IC
Copper Head squats IC
Inch Worm IC
Motivator
The Thang
Deconstructive Burpees
* Sprint to other side of tennis courts
10 groiners
* Sprint back to other side
10 hand release merkins
* Sprint to other side
10 jump squats
* Sprint to other side
10 overhead claps or presses
(rinse and repeat 3x)
Mosey to picnic tables to complete the cash out version of Dutch Oven WOD (suggested to the Q by one of PAX in attendance)
100 step ups 2:1 completed in partners while one runs to playground and back.
Time flew…so back to tennis courts for Mary
Flutter kicks
6 inches
Bicycle Stands (offer by downrange Pooka)
Suzanne Summers
Circle of Trust
Announcements
Prayer Requests
Pooka traveling home (CA) today
Pastor Ben recovering from endurance bike ride
Naked Man Moleskin
"You want to go fast, go alone, but if you want to far, go together"
F3 is about ensuring you are never alone…
Thanks for continuing to "show up" –
Heal and recover, so we can get back together in the gloom!