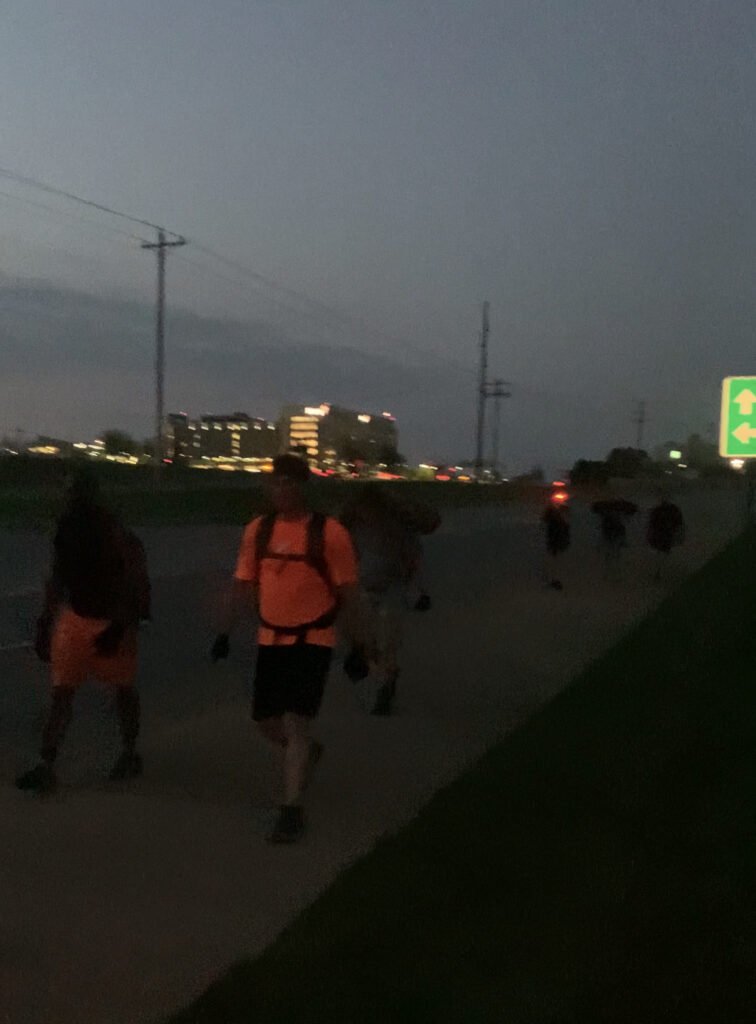 AO: Ruckers Paradise
BeatDown Date: 04/22/2022
PAX:
Number of Pax: 12
Pax Names:
Cashback, FNG Chief, Backdraft, Stoner, 57, Startup, Sparta, Fish n Chips, Casket, Atlas, Usher, Murdock
Number of FNGS: 1
FNG Names: Chief
QIC: Murdock
Introduction
Great to have Chief drive 2 hours to join us. Thanks to the Pax who stayed and did a post with him. Great leadership!
Warm-O-Rama
Stretch
Squat and hold, push out on knees with elbows to feel the burn.
Arm circles forward, start small then bigger. Same in reverse.
Michael Phelps
The Thang
Loaded up with Sandys. We had 100#, 60# and I believe an 80#. We switched off when needed.
We rucked to the logs and paired up into 4 teams and grabbed a log.
We marched forward lifting the log overhead when the front man called out "up" and then alternated shoulders on "down." We marched forward to the end of the parking lot and then back doing the same.
50 log sit ups.
We grabbed the Sandys and rucked the loop back to the parking lot and did three minutes of Mary.
Flutter kicks – 25
Leg raises holding ruck sack straight up.
Circle of Trust
Welcome FNG Chief
Prayers for Nomad and family
Prayers for Silver Bullet's son
Prayer for Kelly and kids
Naked Man Moleskin
We had some bloody backs after those log sit ups. Great to have Chief join F3 and excited to see his passion to spread the F3 message to Fort Smith. Looking forward to future beatdowns with him.