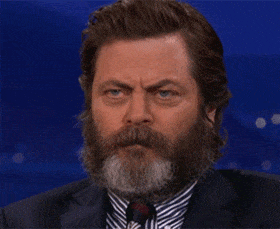 I love Fridays, too bad it's Thursday
AO: 5andDime
BeatDown Date: 10/21/2021
PAX:
Number of Pax: 7
Pax Names:
Fish n Chip, Picket Fence, Lonesome Dove, Oracle, Nomad, Express
Number of FNGS: 0
FNG Names: N/A
QIC: Silver Bullet
Introduction
We all agreed that we "love" Fridays…unfortunately it was Thursday and the beatdown was on. The little muscles should not be forgotten.
Warm-O-Rama
• Neck rolls
• Baby arm circles to adult arm circles
• Moroccan Night Club
• Weed pickers
• Abe Vigoda
• Copperhead squats
* Plank, rock the legs back and forth
• Motivator (miss you Dough Boy)
The Thang
The Thang
Mosey to bridge
• Standing toe raises 40
• Single leg toe raises 30 (each side)
• Sitting toe raises 20
Mosey to Square
• Dips 20
• Run around square 3 Diamond Merkins each corner
Rinse and repeat 3 x
Mosey to Neighborhood Market (2nd level)
• Start with 2 Peter Parkers, 2 Air Squats, 2 Burpees
• Run half lap
• 4 Peter Parkers, 4 Air Squats, 4 Burpees
• Finish lap
• 6 Peter Parkers, 6 Air Squats, 6 Burpees
• Run half lap
• 8 Peter Parkers, 8 Air Squats, 8 Burpees
* some made 10, some made 8 …all made it!
Circle of Trust
Announcements
Food train sign up for Dutch
Prayed for
Express' family decision in care for MIL, need wisdom and knowledge from God and a united family in decision.
Fish n Chips' MIL & donor family…awaiting liver transplant
Naked Man Moleskin
Hebrews 10:23 – 24
In the Bible these verses are under the heading of "A Call to Preserve in Faith"
V. 19 – "Therefore brothers and sisters, since we have confidence to enter the Most Holy Place by the blood of Jesus,"
V. 23 – 24 "Let us hold unswervingly to the hope we profess, for he who promised is faithful. And let us consider how we may spur one another on toward love and good deeds, "
The aim of our lives is not just loving and doing good deeds but helping to stir up others to love and to good deeds.
• It's important that our lives align with our testimony of faith
• It takes an approach of intentionality – waking up each morning and reminding ourselves of the hope we have through Christ and asking God to give us knowledge, thoughts and actions that stir up others to love and good deeds.