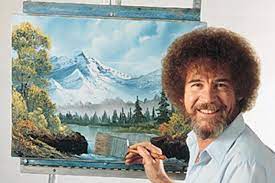 I am the Q & This is My Canvas
AO: Olympiad
BeatDown Date:
PAX:
Number of Pax: 4
Pax Names:
Casket
Nomad
Atlas
Number of FNGS: 0
FNG Names: na
QIC: Yazoo
Introduction
Winkie….. what is that? I am an artist and this AO is my canvas… Look out Bob Ross, here we come!
Warm-O-Rama
Lil-1-mile mozey to open up the heart.
Weed Pickers
Huckleberry IT band streches
Twist
Copperhead squats
The Thang
Life is a journey and our beatdown was as well.
We setout to make another loop and Yazoo saw the pravillion.
Casket got the lights on and we:
– overhead presses x 50
– merkins x 50
– step ups x 40
– toe taps x 20 in cadance
Then we got back on the track.
Atlas shared he has a bad toe so we modified and pulled into a parking lot.
– merkins
– squats
Then we hit the track and headed back to the parking lot.
The Q found a hill he liked so we:
– dips x100
– calve raises x100
– forward lunge up and reversed back down
– bear crawls up and back in honor of Silver Bullet
– side lunges up and back
Then we headed back into a non trafic area for a quick 5 min of mary.
Circle of Trust
Nomad talked about GrowRuck and need for people to help out Sat.
We all lifted up Dutch in our prayers and thanked my living God for the ability to be there today.
Naked Man Moleskin
I think we were all struggling from Super Bowl food lol!
Nomad decided to eat chili with meat yesterday and I know that didn't go good.
After the beatdown I thought I was going to pass out on the way home but I think my sugar was low and I grabbed a quick springhill gel and ate it and was good as new in minutes.
I just want to thank you guys for coming out and not minding me getting some running in along with our beatdown. Sometimes the best beatdowns are the small ones and I really enjoyed this morning.