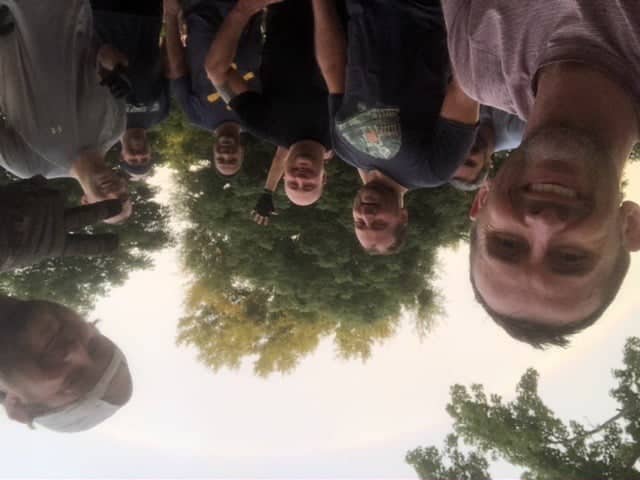 AO: 5andDime
BeatDown Date: 08/13/2020
PAX:
Number of Pax: 9
Pax Names:
Wonka, Nomad, Doughboy, 57, Cheer Dad, Stoner, Anvil, Friday
Number of FNGS: 0
FNG Names: None
QIC: Wonka
Introduction
HammerTime inspired by MC Hammer's greatest hits!
Warm-O-Rama
Copperhead Squats, Weedpicker
The Thang
-"2 Legit 2 Quit": various leg workouts during chorus and wall sits during verses
-"U Can't Touch This": Merkin everything the song said, "you can't touch this" with various plank workouts during each chorus
-"U Got to Pray": 7's up a stairwell using dice to determine two workouts at bottom and top (Burpies & Side Straddle Hops)
-Burn Out: Use dice with various time increments and reps. Roll dice to determine duration of each of the following workouts:
-Burpie Box Jump
-Tricep Dips
-Incline Merkin
-Decline Merkin
-Shoulder Push
-Step Ups
Ended with 4 remaining minutes of Mary
Circle of Trust
-Pray for Woody's recovery from bike accident
-Pray for health of Pax and families
Naked Man Moleskin
I'm pretty sure most of the Pax has added MC Hammer's greatest hits to their workout playlists once again after this beatdown!