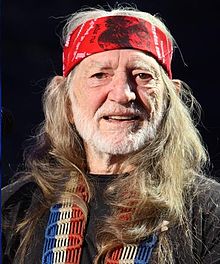 Getting High (or Tower of Power)
AO: 5andDime
BeatDown Date: 06/16/2022
PAX:
Number of Pax: 12
Pax Names:
Caesar
Bob Ross
Girl Dad
Wheezy
Backdraft
Fish n Chips
Startup
CashBack
Nomad
Casket
Usher
Number of FNGS: 0
FNG Names: N/A
QIC: Top Hat (Iron T)
Introduction
Need a lift? Add a little elevation to the beginning of your day. It's a great way to see the sunrise from a different perspective.
Warm-O-Rama
Arm Circles
SSH
Weed Pickers
Abe Vigoda
The Thang
This is best done when there is a 5 level parking deck available. If you don't have a 5 level, just use a single level or a hill if those are available.
Slow mosey from Dave Peel Park to the 5 story parking deck next to Walmart NHM. (about 1/4 mile)
At bottom level – 5 burpees.
Bearcrawl up to 2nd level.
At 2nd level – 10 lunges each leg.
Slow mosey to next ramp.
Crabwalk to 3rd level.
At 3rd level – 15 Imperial Walkers each leg.
Slow mosey to next ramp.
Running Frankenstein (high knees arms out) to 4th level.
At 4th level – 20 Merkins
Slow mosey to next ramp.
Backwards run to 5th level (Crawlbear to modify up).
At 5th level – 25 Plank Jacks.
Mosey back to ground level.
At ground level – 30 Squats.
Mosey back to the fountain on the square. (about 1/4 mile)
At the square:
25 Incline Merkins
20 SSH
15 Dips
10 Step Ups – each leg
5 Decline Merkins
If time permits, do a lap around the square and repeat the five exercises above.
Circle of Trust
SLT lunch was recently held and new leadership positions were given.
Casket and Wheezy are putting together a family picnic with cindy decorating, a family beatdown, and swimming at Lochmoor Club on July 20th.
Casket's mother, Lisa, is celebrating her 75th birthday in Tulsa this weekend. She is still grieving from losing her husband 2 years ago.
Caesar's mother, Mary, recently had surgery and is recovering well. Continued prayers for her.
Picket Fence had to exit early today. Continued prayers for his battle to get back into the flow.
Naked Man Moleskin
This was a repeat of my VQ from several weeks ago. We only had 4 PAX the first time around so I figured some fresh blood might enjoy it. Honestly, I went a little stronger this time than I did last time. The reason for that is because I did Grow Ruck 28 in between and it showed me that I am capable of more than I thought. A few months ago I never would have dreamed of leading a workout, but it really isn't as intimidating as it might seem. I am thankful to have a great group of men to hold me accountable and encourage me to be better. I've never been a super self-confident person, but F3 in general has helped with that. Thank you all for this journey.