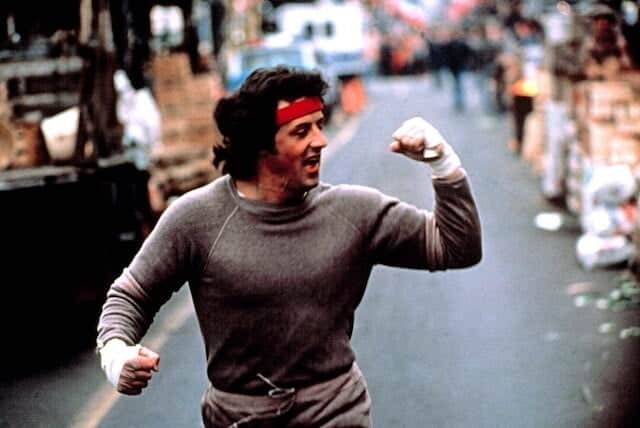 Fall down 7 times, Get Up 8
AO: Firehouse
BeatDown Date: 01/13/2022
PAX:
Number of Pax: 9
Pax Names:
57
Doughboy
Knockout
LA
Mystery Meat
Badger
Ripcord
Ex Lax
Cashback
Number of FNGS: 0
FNG Names: NA
QIC: CashBack
Introduction
We need to remind ourselves that everyday is a fight to become who we want to be. Get Knocked down 7 times, Get up 8. Our inspiration…..the Italian Stallion……Rocky Balboa. Train like a champion.
Warm-O-Rama
Short Mosey
Shoulder Rolls
Rocky Balboas (reaching hands in air)
Weed Picker
Copperhead Squats
The Thang
Mosey to pick up Coupons (rocks) and then to the Hill (Rocky's Stairs)
2X–With coupons, jog down and at each light pole 10 jabs, next pole 10 upper cuts
At bottom of hill 30 "Rocky Balboas" (toe taps on curb)
Sprint Up hill with 5 jumps at the end.
20 Merkins alternating arms or 1 arm push ups
30 Big Boy sit-ups
Hill Run (see above)
30 Coupon Lateral Raises
10 Merkins with Punches at top
30 Big Boys with Twist at the Top
Mosey to drop Coupons and head to next Station
Duck Walk 10 meters
Front to Back leg swings while moving lateral
2X–20 overhead pushes with partner on picnic table (ROCKY IV)
20 Reverse sit-ups off table
Sprint back to trucks
Mary
Circle of Trust
F3 Meeting this Saturday after Black Ops Beatdown
Prayer for Dave who's Homeless, Matthew, and
Nomad's child
Naked Man Moleskin
Can't workout like Rocky without the grey sweats and the music. Inspiration for workout was driving back from Colorado and my son watched the first 5 Rocky's while we listened.