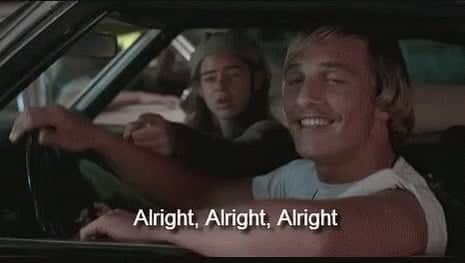 AO: 5andDime
BeatDown Date: 10/28/2021
PAX:
Number of Pax: 8
Pax Names:
Express, Lonesome Dove, Fish n Chips, Picket Fence, Backdraft, Casket, Tonka, Nomad
Number of FNGS: 0
FNG Names: n/a
QIC: Nomad
Introduction
A little rain didn't stop the men from gathering today. We met at the lower level of the 21c parking deck. The plan was to get dazed and confused with some songs from that era…mission accomplished.
Warm-O-Rama
Disclaimer
I'm not a professional modify as needed (up or down) and let us know if you need medical attention and we'll help you get it.
Mission Statement
F3's mission is to plant, grow, and serve small workout groups for the invigoration of male community leadership.
Credo
Leave no man behind, but…leave no man where we found him.
5 Core Principles
(1) open to all men
(2) free of charge
(3) held outdoors – rain or shine, heat or cold
(4) peer led in a rotating fashion (by men who participate in the workout) with no certification necessary
(5) Ends in the COT
Warm-O-Rama
-arm circles IC
-front clap IC
-top clap IC
-marraccan night club IC
-Abe vigota IC
-weed picker IC
-high knees IC
-hang front
-hang feet out right
-hang feet out left
-lunges IC
The Thang
10 Rounds x mosey around in between each round
10 Burpees
10 Squats
10 Sit-ups
10 Merkins
10 Flutter Kicks (hard way)
Mary – Core
Popcorn with Side to Side legs (25), Merkins (15), American Hammers (40), LBC (25), Plank (30 seconds)
Circle of Trust
Count o Rama
Name o Rama
6-man (no FNG today)
Name FNG (no FNG today)
Announcements
-AO Genesis this Sat for 2nd Annual Halloween Ruck
-Black ops next Wednesday 11/3 05:30 at AO 5&10 for F3 visitor
Prayers
-dutch oven
-maxxi beat covid now waiting for him to come off vent
Naked Man Moleskin
Lonesome dove shared he would not have gone as hard today without the push from all the men there. AYE! Let's give this feeling away to other men…it is our duty.