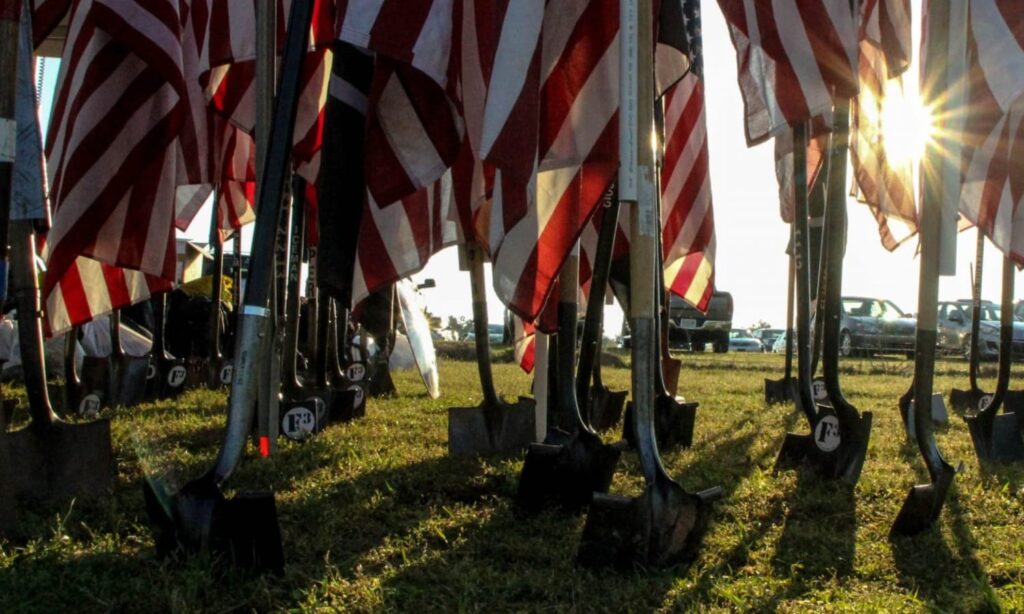 AO: Genesis
BeatDown Date: 08/22/2020
PAX:
Number of Pax: 17
Pax Names:
See video on Twitter
Number of FNGS: 3
FNG Names: Hot Wire, Picket Fence, Wonderboy
QIC: Huckleberry
Introduction
Welcome to this episode of Care Bears
Warm-O-Rama
Mosey
15x Goofballs
15x Weed Pickers
15x Copperhead Squats
15x Apollo Ono
15x Hillbillies
21s until we get it right (1 Bear Crawl penalty stroke, 15 yards and back)
The Thang
Quarter Miler (two rounds): 5 exercises 25 Reps run poles between exercises (Spiderman Pushups, Cockroach Resurrection, Hero Landings, Calf Raises, Big Boy Situps)
Mosey
Circle Burp. Chopping feet or high knees, each pax calls "Down" and we do a burpee. We finish when all have called "Down". 17 Pax
Mosey
Care Bear Share (4 Pax per team): 200 Squats, 100 Merkins; bear crawl between lines (5 yards and back)
Mosey
Stations (3 team) 20 Pullups with Hand Rails, 15 Donkey Kicks on the Wall, and 10 One Legged Jumpers. Two rounds.
Mosey home
3 x 20 Tricep Dips on the journey home
6 MoM around the horn, American Hammers, Suzanne Sommers.
Circle of Trust
Monday nights in September will start an Evening Rucking 1st F and 2nd F event. We will start in Downtown Bentonville for a long ruck and then finish with a meal or drink together at a pre-determined location.
We are preparing for a big late October CSAUP event.
Prayers for schools as they reopen.
Naked Man Moleskin
I'm proud to see all the FNGs coming. Keep up the excellent work. F3 is about building male leadership and fixing that Sad Clown syndrome.