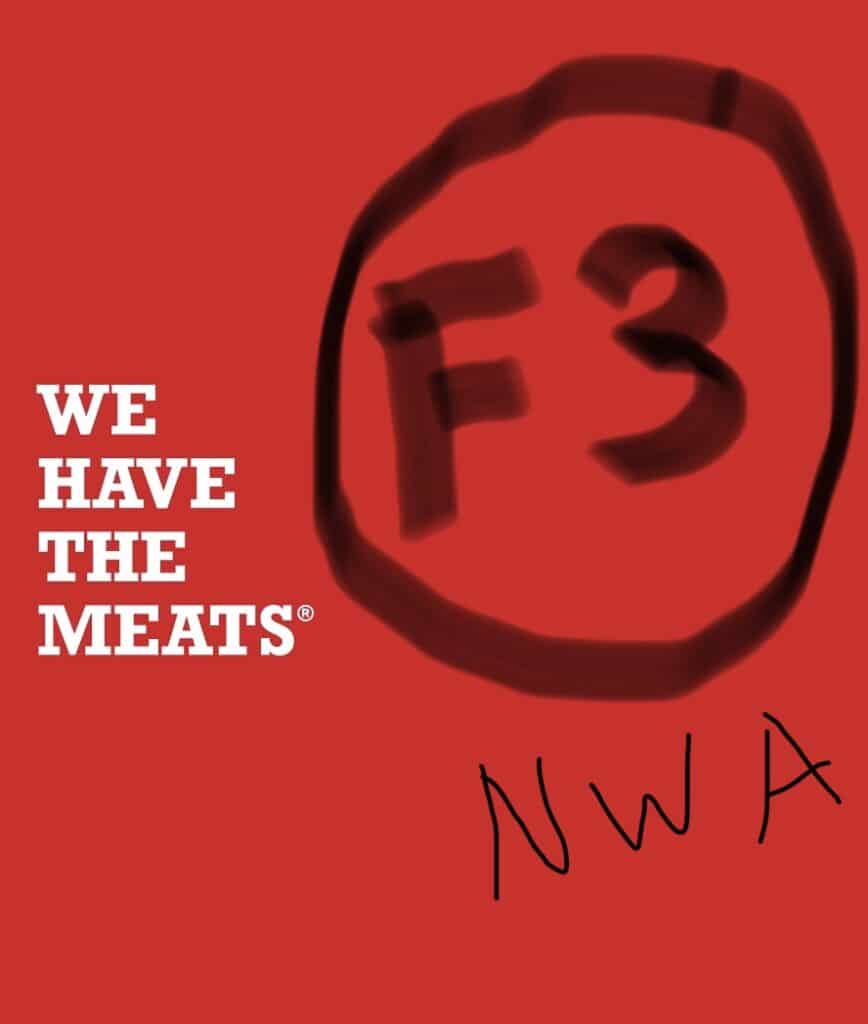 AO: Genesis
BeatDown Date: 10/03/2020
PAX:
Number of Pax: 10
Pax Names:
Elmer Fudd, Cousin Eddie, Wonka, 57, Stoner, Yazoo, Mach 1, Rio, Casper, Dutch Oven
Number of FNGS: 0
FNG Names: NA
QIC: Dutch Oven
Introduction
It was a beautiful, crisp morning! Cousin Eddie and Elmer Fudd from @F3KansasCity! We had a BBQ themed beat down in their honor. Plenty of Meat Sweats and Meat Burps! We had the Meats!
Warm-O-Rama
Tenderize the Meat!
Short Mosey
10 Monkey Humpers
Arm Circles
Michael Phelps
Weed Pickers
20 Side Straddle Hops
Abe Begodas
The Thang
Mosey to the north for some "KC Style" 20's.
Started with 1 merkin and 19 squats. Lunges in between both ways (Stoner's Fav!)If you wanted Extra Sauce, do Diamond Merkins.
Mosey back to the southeast for a "Carolina Style" Finish. 6 Minutes of Mary while mumble chattering our favorite BBQ Sides.
15 Susanne Summers
10 Big Boy Sit UPS
30 Carolina Prom Dates
40 LBC's
Circle of Trust
Prayers for our PAX not present and our fellow F3 brothers throughout.
Naked Man Moleskin
Loved the unfiltered things that Cousin Eddy had to say!
We did discuss best BBQ joints in AR and KC. Also discussed the must have sides With BBQ. Heard everything from fries, slaw, beans, cheesy corn, a biscuit?, and Velveta Shells & Cheese!
The mumble chatter was strong today!
Reminder of the monthly Man Up Challenge to buy Flowers for a significant other/a special lady in your life. Make sure the card is signed "from Stoner"!😉