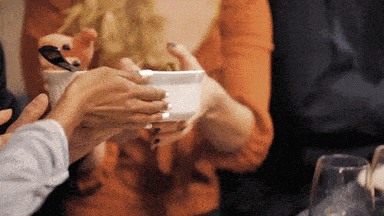 A little of this and a little of that….
AO: Olympiad
BeatDown Date: 11/22/2021
PAX:
Number of Pax: 8
Pax Names:
Nomad, Casket, Fish n Chips, Ex-lax, Pho, Hot Pursuit, Fancy Bear,
Number of FNGS: 0
FNG Names: N/A
QIC: Silver Bullet
Introduction
The Q was a little distracted in planning the beatdown as he was waiting for the Cowboys to score a touchdown…it never happened and the KC Chiefs scored a couple. Don't worry he'll come up with something, probably a little of this and little of that with a simple goal of burning enough calories to cover 1 slice of pie, 1 roll (no butter) and a serving of (whole) cranberry sauce. It'll be yummy…all you need to do is show up.
Warm-O-Rama
Welcome, F3 explained, followed by a disclaimer….then we began
Neck Rolls IC 5 (L & R)
Baby to adult arm circles IC 7 (F&B)
Michael Phelps IC 5
Weed Pickers (10)
Copper Head Squats IC (10)
Frankenstein's IC 6
Motivator 😊
Pre – Thing (Break it down)
Deconstructive Burpees (tennis courts)
Run to fence – 10 Groiners
Run to fence – 10 Merkins
Run to fence – 10 Jump squats
Run to fence – 10 Overhead Claps
Rinse and repeat 3x for a total of 30 deconstructive burpees
The Thang
The Thang (First and 10)
10 deep air squats 1 Jump Squat
10 Alternative shoulder taps 2:1 Hand release Merkin
Time was running short…"Omaha"
Bonnie Blair 2:1 Side Squat 2:1
Werkins Bear Crawl
Burpee Bobby Hurley
Marys
ABCs – instead we spelled HAPPY THANKSGIVING.!
Circle of Trust
Announcements – GrowRuck – May 13 – 15, volunteer and planting the seed request. F2 event December 16th adult Christmas party
Prayer request – Dutch Oven, Collin Matthews, Kate and Nomad – baby and health protection for all, Fancy Bear's job interview.
Naked Man Moleskin
It's Thanksgiving Week – I am coming to realize more clearly that I have a lot of things to be thankful for…many of which have always been a present in my life….I just was too busy to notice – I allowed the noise of life to distract me from realizing them. I simply haven't placed a lot of value in pausing to be intentional in being thankful.
To share a few – I am thankful that Casket extended the invitation to F3, I am thankful for the connections through F3 – the challenge to grow in fitness, relationally, and spiritually. I am thankful for you guys showing up.
1 Thessalonians 5: 16 – 17
"Rejoice always, pray continually, give thanks in all circumstances; for this is God's will for you in Christ Jesus"
Our hearts tend to steer the way live our lives….a hurt heart tends to live a life hurting others, a joyful heart tends to live a life spreading joy to others….along this line, a thankful heart tends to live a life of Thanks – giving.
I am thankful for a Heavenly Father who loves me unconditionally (right where I am at) & He loves you just the same too. I hope you will pause throughout this week to intentionally reflect on the things you are thankful for. `