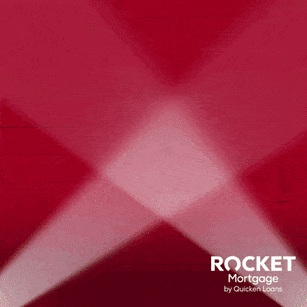 AO: Olympiad
BeatDown Date: 01/10/2022
PAX:
Number of Pax: 6
Pax Names:
Fish n Chips, Ex-Lax, Atlas, Nomad, Oracle
Number of FNGS: 0
FNG Names: N/A
QIC: Silver Bullet
Introduction
Tonight we will watch the last 4 quarters of the College Football season as the Dawgs take on Bama. It is set up to be a great game – the team that executes the basics teh best will likely win.
This morning, in the below freezing gloom we will execute 4 quarters of the basics, review some highlights of each quarter and celebrate our victory.
Warm-O-Rama
Neck rolls L & R IC
Baby arm circles B & F IC
Abe Vigoda IC
Weed Pickers IC
Copper Head Squats IC
Motivator * only a half-motivator b/c the Q got confused in the excitement of the game.
The Thang
4 Quarters
Quarter 1 (pavilion) 25 merkins / 50 air squats
Quarter 2 (parking lot) 25 merkins/ 50 air squats
Half-time (half-wall) 50 big boys
Quarter 3 (half wall) 25 merkins / 50 air squats
Quarter 4 (parking lot) 25 merkins/ 50 air squats
Review Highlights mosey to same areas as above to avoid frost bite
Q1 30 dips
Q2 50 toe raises
Halftime 50 baby crunches
Q3 25 Carolina Dry Docks
Q4 10 burpees
* There were a couple of Replay Reviews on the stairs for added effect.
Mary
Suzzane Summers 25 – L & R
American Hammers 50 (2:1)
Mountain Climbers 50 (2:1) thanks Oracle
Plank it out thanks Atlas
Circle of Trust
Announcements
F3NWA Grow Ruck Event planning meeting following Saturday's Beatdown. Likely to be held at Chick-A-Fila. Stay tuned
Atlas has started the 501-C process for the organization that will start a school in Cameroon. He is inviting people with experience in this area for guidance / help.
Prayers – Dutch Oven, Collin, Nomad – Kate and family, Atlas, F3 Grow Ruck Event
Naked Man Moleskin
To know the will of God is the greatest knowledge,
To find the will of God is the greatest discovery,
To do the will of God is the greatest achievement.
Unknown
We do this by SEEKING – by reading the Word, sharing our lives with others in God's kingdom, praying, meditating, by giving God our firsts…our best. For God held nothing back from saving each of us…all the way to the point of giving His son to die on the cross. Why would He expect anything less than our best – our firsts?
Seek the Kingdom of God[a] above all else, and live righteously, and he will give you everything you need. Matthew 6:33 NLV