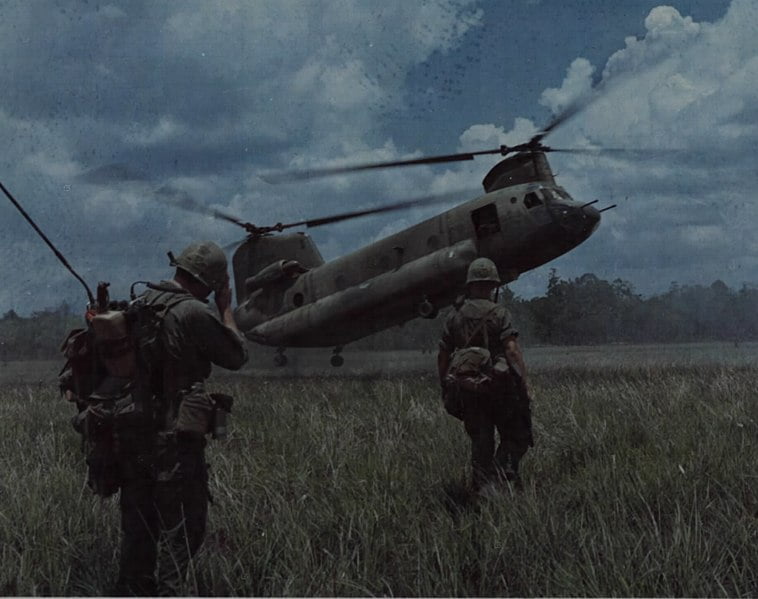 AO: Firehouse
BeatDown Date: 11/11/2021
PAX:
Number of Pax: 9
Pax Names:
OUTBREAK,EX-LAX,57,DOUGHBOY,BADGER,RIPCORD,EL CHAPO,KNOCKOUT,LA
Number of FNGS: 0
FNG Names: N/A
QIC: RIPCORD
Introduction
WENT OVER 5 F3 VALUES AND DISCLOSURES
BECAUSE IT IS VETERANS DAY I SHARED SOME INFORMATION ABOUT SOME VIETNAM VETERANS I KNEW AND WHAT THEY WENT THROUGH.
Warm-O-Rama
SLOW AND SHORT MOSEY FOR 200M TO CIRCLE UP AND STRETCH
ARM CIRCLES, LEFT/RIGH ARM PULL 10 COUNT, WEED PICKER 10, ABE VIGOTA 10, GROIN STRETCH TO RIGHT AND LEFT, KNEE UPS 10
HAD PAX COUNT OFF AND EACH HAD A #. FOR DURING THE LAPS ONE PAX WOULD BE "ON POINT" NOT DOING THE EXERCISE BUT WATCHING FOR CARS.
The Thang
MOSEY'D TO THE HILL AND DID THE FOLLOWING TOTALS
4 LAPS TOTAL UP AND DOWN, RUN ON THE WAY DOWN, ON THE WAY UP FOR THE FIRST 2 LAPS WE BEAR CRAWLED BETWEEN THE 2 ARROWS FOR 71 STEPS. ON THE LAST 2 LAPS WE DID 36 STEPS ON EACH LAP. ON EACH LAP ONE PAX WAS CHOSEN AT RANDOM TO BE "ON POINT" TO WATCH FOR CARS.
LAP ONE BOTTOM OF HILL 11 BURPEES / 12 BIG BOY SITUPS. TOP OF HILL 66 CALF RAISES
LAP TWO BOTTOM OF HILL 11 INC MERKINS / 12 DIPS . TOP OF HILL 66 LB CRUNCHES
LAP THREE BOTTOM OF HILL 11 DEC MERKINS / 12 LCRC. TOP OF HILL 66 SSH
LAP FOUR BOTTOM OF HILL 11 MERKINS / 12 MERKINS.TOP OF HILL 33 SQUATS & 33 CALF RAISES
MOSEY'D BACK TO STARTING POINT AND DID 5-6 MINUTES OF MARY ALL REPS OF 36, CUT MARY 2 MINUTES SHORT TO SHARE IN THE COT.
Circle of Trust
Q SHARED STORY OF OPERATION ABILENE THAT OCCURED 4-11/12-1966 DURING THE VIETNAM CONFLICT. IT INVOLVED THE 1ST US INF DIV AND I SPOKE SPECIFICALLY ABOUT C COMPANY 2/16TH INF AND THEIR EXPERIENCES. DURING THE BATTLE OF XA CAM MY CHARLIE COMPANY ENTERED THE AO WITH 134 SOLDIERS ON 4/11/66. WHEN THE BATTLE ENDED ON 4/12/66, 71 WERE WOUNDED AND 36 WERE KIA. 2 SOLDIERS FROM CHARLIE WERE INTRODUCED TO THE PAX, TRASH AND DUDE WERE THEIR NICKNAMES. I MET THEM AT THE ANNUAL C CO REUNION THAT IS USUALLY HELD IN BRANSON, MO. TRASH MADE IT THROUGH THE BATTLE AND DUDE WAS UNFORTUNATELY KILLED ON 4/11/66.
Naked Man Moleskin
https://en.wikipedia.org/wiki/Battle_of_Xa_Cam_My
https://military.wikia.org/wiki/Battle_of_Xa_Cam_My
https://www.honorstates.org/index.php?id=303978
https://en.wikipedia.org/wiki/The_Last_Full_Measure_(2019_film)
I THOUGHT IT WAS IMPORTANT TO HEAR SOME INFORMATION ABOUT VETERANS AND THEIR STORIES THAT MAY NOT BE HEARD TOO OFTEN. THERE IS A MOVIE ABOUT THIS BATTLE/OPERATION, THE LAST FULL MEASURE.